Social Media:
LEGO News ⇒ June 2021
LEGO Ideas - Motorized Lighthouse wins review stage!
25 projects have been in the third LEGO on LEGO Ideas. One fan idea was able to win: The motorized lighthouse from Sandro Quattrini from Roses Must Build. It is great that this project is going to be realised, however it is really sad, that the other 24 projects didn't make it. And nothing may change about it any time soon: There're 57 fan ideas in the next review stage.
Next Review Stage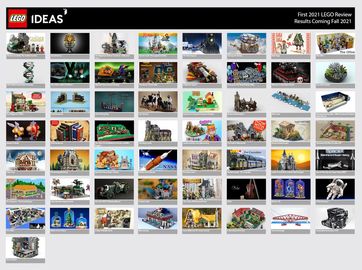 LEGO, the LEGO logo, DUPLO, BIONICLE, MINDSTORMS, the BELVILLE, KNIGHTS´ KINGDOM and EXO-FORCE logos, the Brick and Knob configurations and the Minifigure are trademarks of the
LEGO
Group.
LEGO Group - This is an independent site not authorized or sponsored by the LEGO Group.
All photos in LEGO collection area, if not specified, are in ownership of KLOKRIECHER.
www.klokriecher.de ©2009-2021